The art and artists of Canada saw a surge after the national artistic movement commences on the backing of the Group of Seven. They were 20th century landscape painters also known as the Algonquin school. The two most known names among the seven are Tom Thomson and Emily Carr.
Thomson held the credit for being the creator of the group's two most iconic paintings, The West Wind and The Jack Pine.
Paving The Way
Right now in Canada, there is a whole slew of artists who are paving the way for the coming generations. The two major schools of art in Canada, The West Coast Aboriginal Art and the Woodlands school of Legend Painters are now internationally known, with students from all over the world coming here to study.
The young artists in Canada have been introduced to conceptual art over the years through foreign exchange programs and witnessing the art created by their forefathers.
The Creators
Canada has given the world many major artists like Rodney Graham. Hailing from Vancouver Mr Graham is very versatile, creating beauty in the form of photographs, short films, literature and paintings.
The Abstract Expressionist Jean-Paul Riopelle is another major artist who brings forth the legacy of Canadian art. He uses a unique technique which comprises of squeezing the paint straight from the tube and then spreading it thickly using a palette knife. He is well known internationally for his bold and beautiful works.
Jim Holyoak, featured in the Art Toronto gallery, is a master in creating paintings which are complex yet mainly done in shades of black and grey. He is working on his current piece in the gallery over 21 feet of paper that covers his booth. The piece is named Entangled.
Galleries And More
There are a huge number of galleries in Canada. All of which have garnered incredible reputation owing to the internationally renowned artists that they showcase. Founded in 1900, the Art Gallery of Ontario tops this list being one of the largest art museums in North America. They boast a collection of over 80,000 works in total.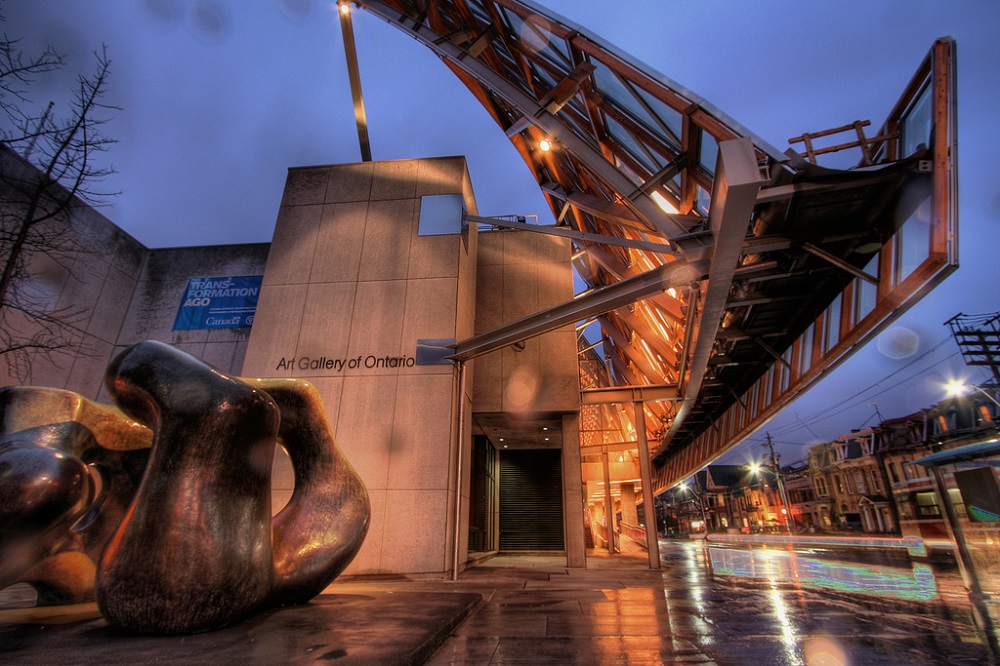 Another prominent name in the list of art galleries in Canada is the Stephen Bulger Gallery, which opened in 1994. Their sole focus has always been on holding exhibitions with international, historical and contemporary art as their centre point. Till date, they have hosted over 150 exhibitions.
Which One Should You Check Out First?
Modern art in Canada is different than many others – it's insightful and it's beautiful. While you could check all of the above, here is one gallery we particularly recommend you to check first.
Relatively new to the art scene in Canada, the Daniel Faria Gallery is a converted warehouse that focuses on contemporary art. It is located in Bloordale Village. The founder worked in the field of galleries for over a decade, finally consolidating his knowledge into this gallery transforming it into one of the big names in Canadian art.